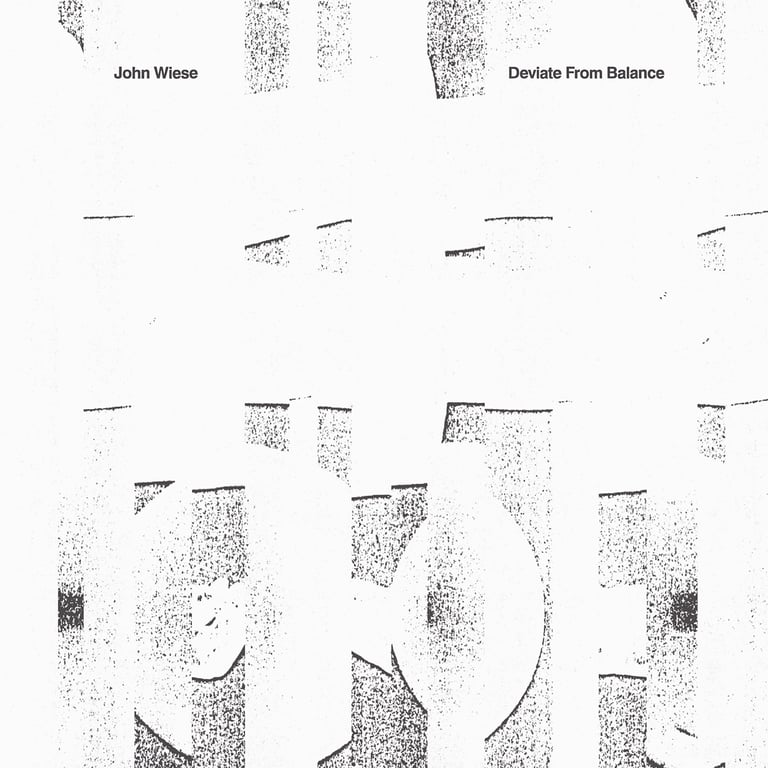 John Wiese – Deviate From Balance CD
John Wiese
Deviate From Balance CD
Gilgongo Records
1. Wind Changed Direction — 5'43''
2. 356 S. Mission Rd — 4'33''
3. Segmenting Process For Language — 9'46''
4. Superstitious — 5'43''
5. Cafe OTO — 5'36''
6. Battery Instruments (Stereo) — 2'11''
7. Memaloose Walkman — 3'36''
8. Dramatic Accessories — 9'41''
9. Solitaire — 11'14''
10. Segmenting Process (Portland) — 21'45''
Coming from Gilgongo Records is John Wiese's long awaited album Deviate From Balance, the artists's first since 2011's Seven Of Wands (PAN).
Recorded throughout Europe/UK, Australia, and the US, the album will include scored ensemble pieces including over 20 musicians each, recorded in Melbourne and Portland, as well as document the installation pieces Wind Changed Direction, a four-channel sound piece presented in the garden of the Getty Center (curated by Liars), and Battery Instruments, an eight-channel piece presented at HSP in New Zealand, now heard for the first time.
CD with tip-in gatefold jacket.
The release coincides with an artist monograph of the same title, published by Hesse Press in Los Angeles, featuring a number of pieces represented on the double-album.
http://www.rollingstone.com/music/lists/20-best-avant-albums-of-2015-20151229/john-wiese-deviate-from-balance-20151227