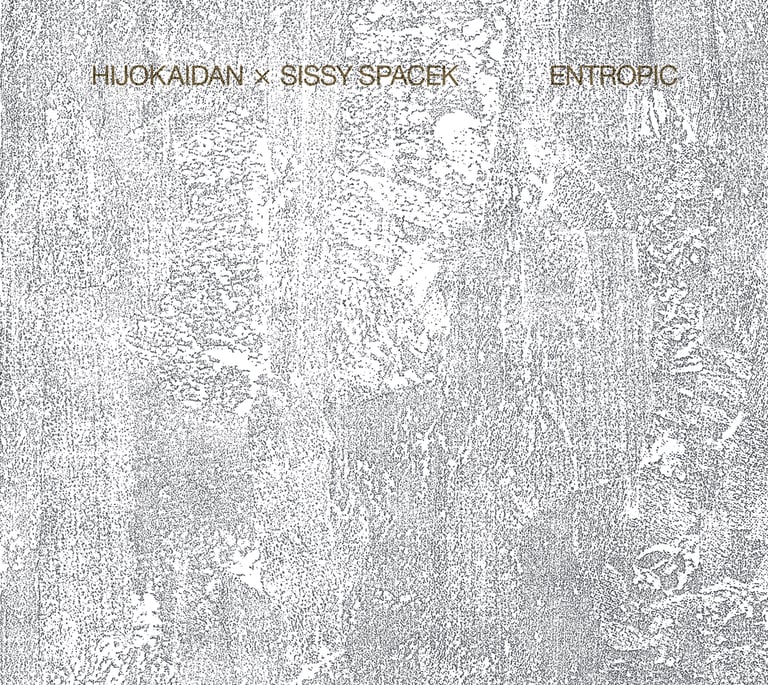 Hijokaidan/Sissy Spacek – Entropic LP
Hijokaidan/Sissy Spacek
Entropic
LP
Helicopter, H 87
On the verge of their 40th and in the midst of their 20th anniversaries, respectively, Hijokaidan and Sissy Spacek merge in Tokyo for their first collaboration, featuring Jojo Hiroshige, Junko, T. Mikawa, Charlie Mumma, Futoshi Okano, Tentenko (guest), and John Wiese.
Hijokaidan formed in 1979, marking the first wave of groups in Japan exploring extreme noise. Sissy Spacek formed in 1999, often playing in large ensembles of players, and frequently exploring grindcore as a base for creating extreme music, often while eschewing the notion of music altogether.
During Sissy Spacek's 20th anniversary tour in Japan, the recordings of "Amok Time" and "Seven Directions" were made with Hijokaidan in collaboration. While Hijokaidan's sound has been described as a continuous climax of your entire progressive rock collection, Sissy Spacek's "Twenty-Five Fragments" is a sequence of peak chaos from their 2018 tour, recorded on walkman for maximum effect.